WEYLAND-YUTANI OPERATING SYSTEM
PLEASE LOGIN
USER:
CAASITH0RN
PASS:
********
PLEASE STANDBY
-Server 1-
Requesting link...
Link accepted!
WELCOME PRIVATE ISSAC HAWTHORNE
SELECT FILE
>PERSONNEL FILE SELECTED.
DETAILS
Name: Isaac Jameson Hawthorne
Gender: Male
Age: 20
Rank: Pvt
Vitals: Alive
Vocals/Pictures
>Attached Image(s) Loaded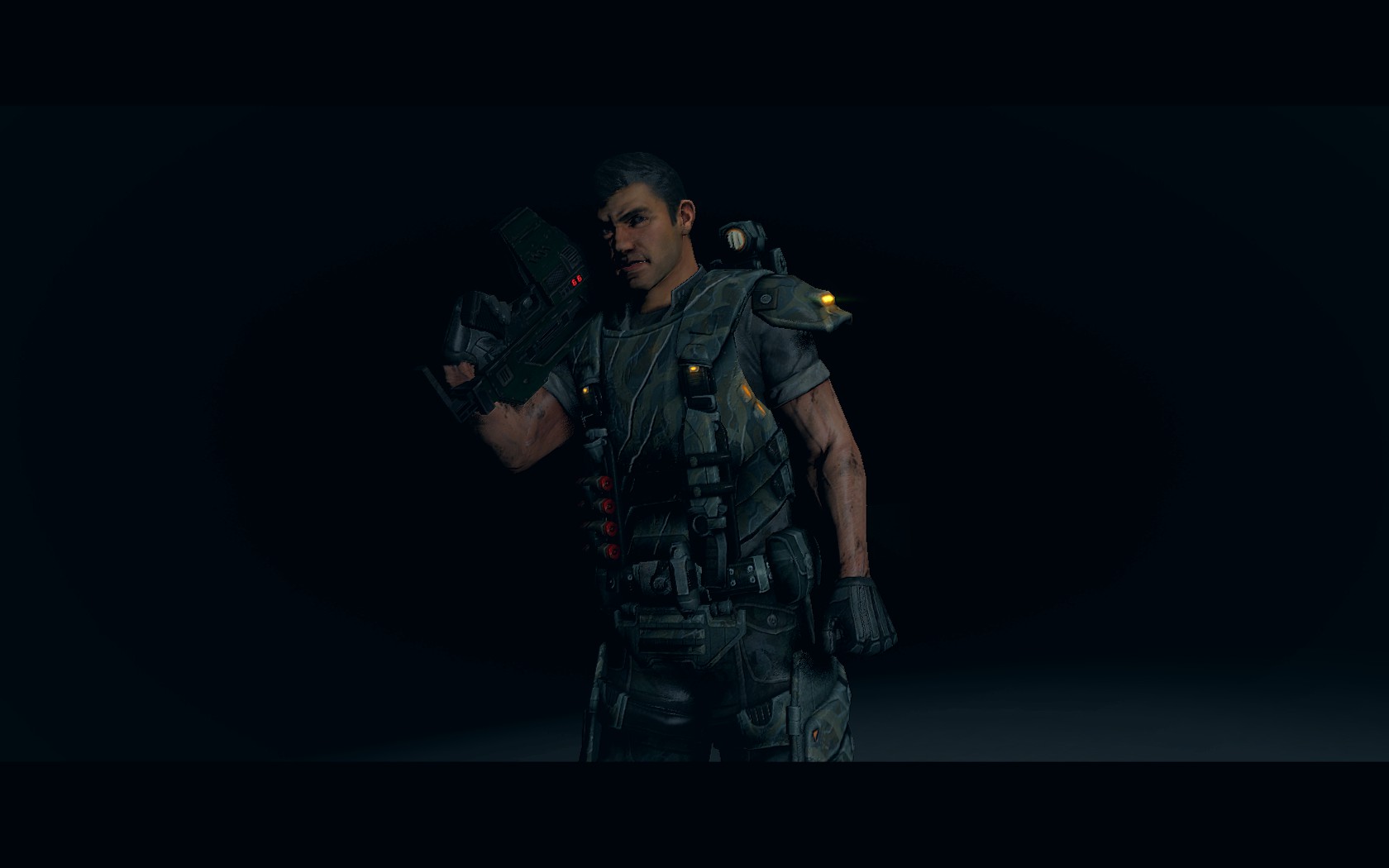 >Vocal Sample Loaded
[Private Joker]
Descriptions
Physical Description: 5'11 / Dark Green Eyes / Brown Hair /  Pale Skin / Early Twenties / Manhattan Accent / Tattoo on Right Forearm /
Tattoo: Issac has only one tattoo on his body, on his forearm is a name 'Rita' surrounded by flowers and roses, with a small box underneath, with no marks inside it.
Main Weapon: M41A Pulse Rifle
Secondary Weapon: VP-78 Combat Pistol
Training/Status
Status: Alive
Current Position: Aboard the USS Verloc
Medals and Awards: None
Training(s): USCMC Boot Camp
Faction Relationships
Faction Allegiance: The United States, the United States Colonial Marine Corps
Listed Liked Factions: N/A
Listed Disliked Factions: N/A
Listed Neutral Factions: Weyland-Yutani Corporation
Listed Suspicious Factions: N/A
Hostile Factions: Insurrectionists, rebels, and hostile alien lifeforms.
Personal Relationships
Affectionate
Liked
Respected
Neutral
Sympathetic
Disliked
Feared
Hated



Posts

: 82


Join date

: 2016-05-21


Age

: 18


Location

: New York




---
Permissions in this forum:
You
cannot
reply to topics in this forum